ATV M8 Launcher
Current version: 1.3.0
Simple launcher application for Android TV boxes.
TV (leanback), tablet and phone apps are supported
Built-in File manager
Uninstall applications
Manage apps autostart (need Root permissions)
Built-in RAM booster and Junk files remover
Remote file upload using built-in HTTP server (also FTP server is coming soon)
In-app Network settings (Ethernet, Wi-Fi, Bluetooth)
Built-in Network speed test, no need to install third party apps
Supports Android KitKat 4.4+
Download links
Features
Home screen launcher application for TV boxes with Android 4.4 and above
Simple and clean design with tiles
Show all apps
(TV (leanback), tablet and phone apps)
File manager
Uninstall applications
RAM booster and Junk cleaner
Manage apps autostart
(with Root permissions)
HTTP server
(upload files to TV box)
Network speed test
The main advantage of this simple launcher is that it is capable to run on old TV boxes with Android 4.4, at the same time it's tested to work good on devices running the latest (by the 2022) Android 12 TV boxes.
It works perfect on devices like Khadas, Radxa and other developer boards with Android rom installed. Also it was tested on old Mi TV box mini device with Android 4.4, and it's good replacement for default launcher on that device.
Screenshots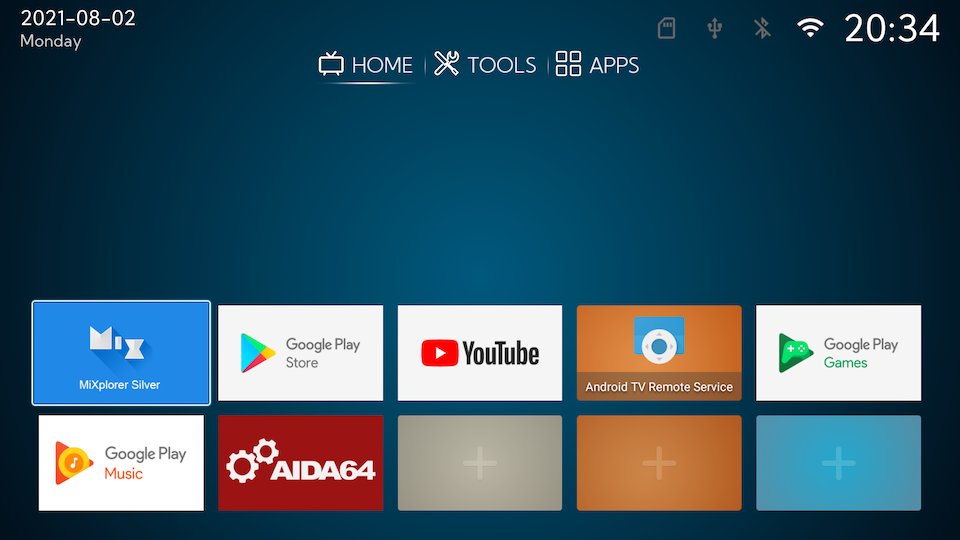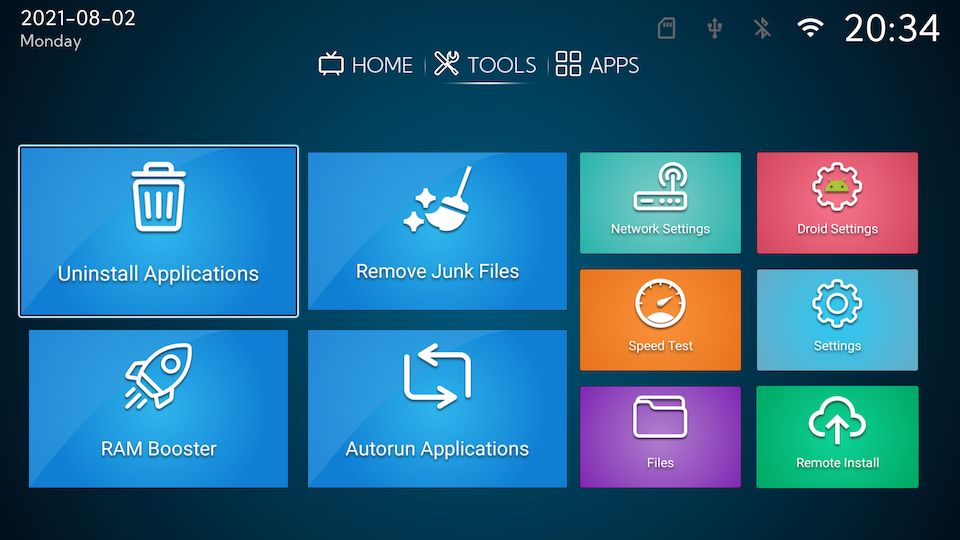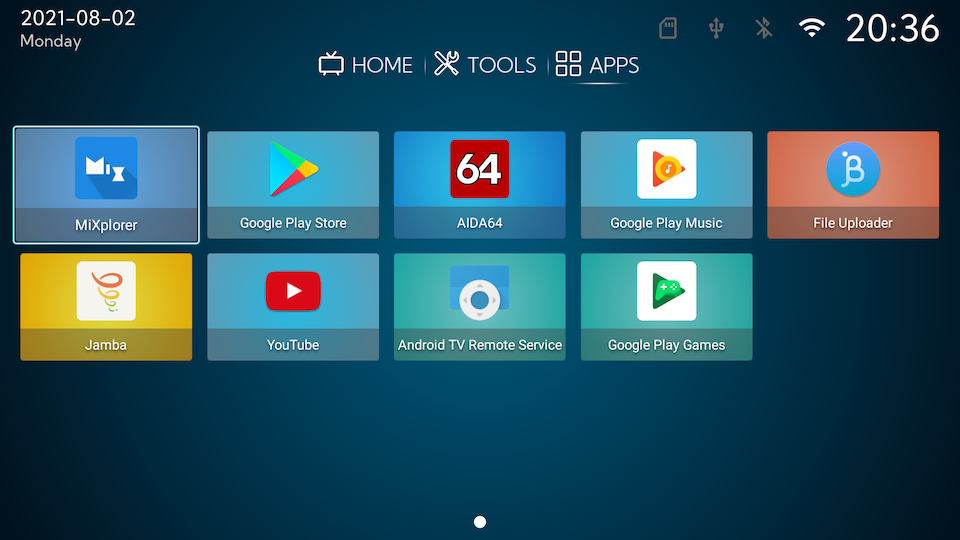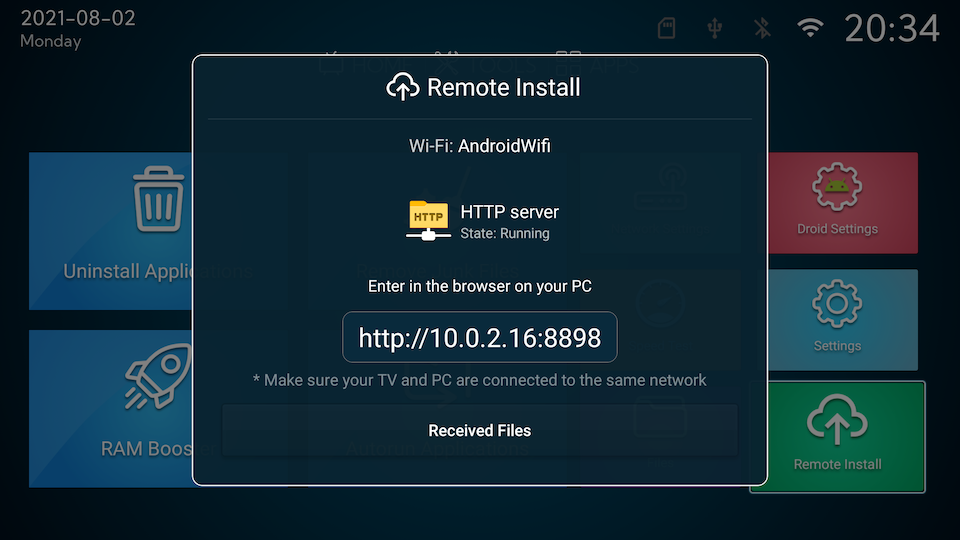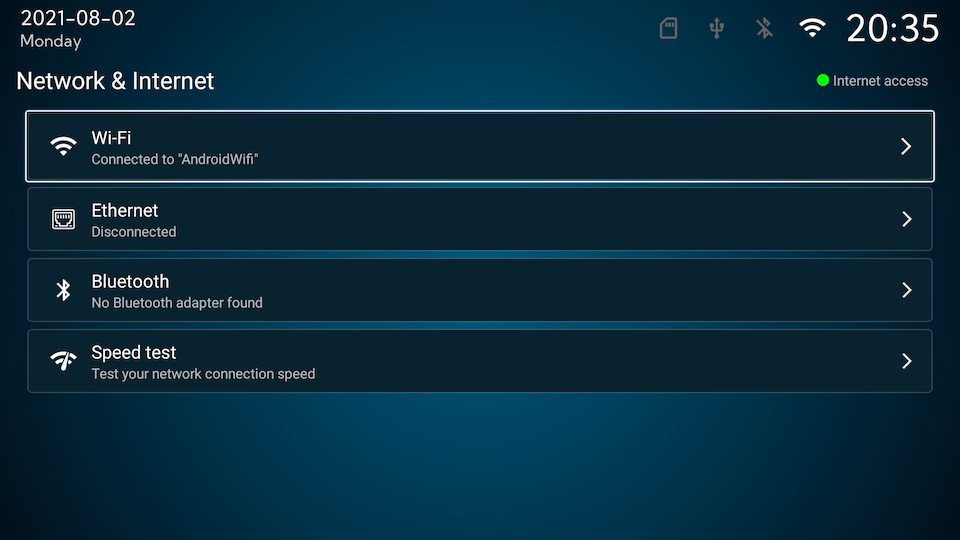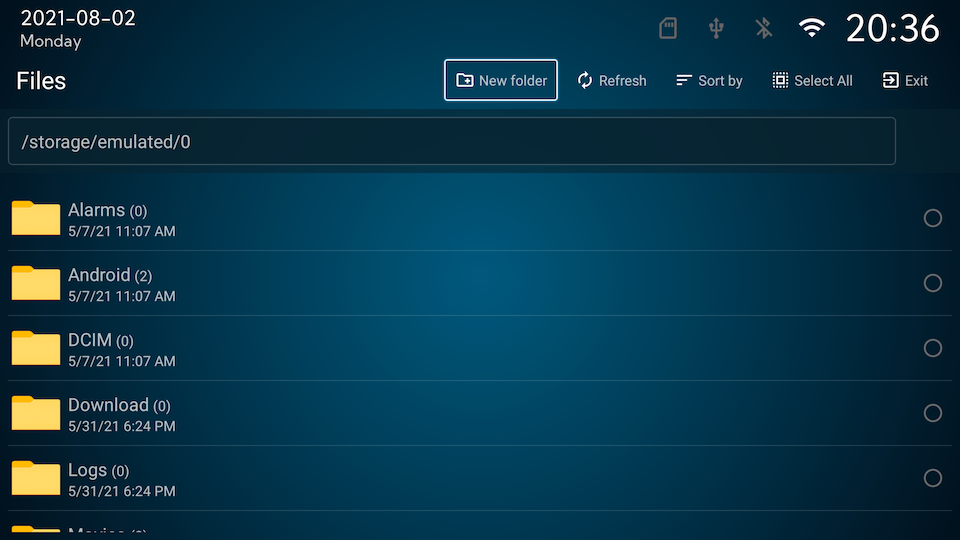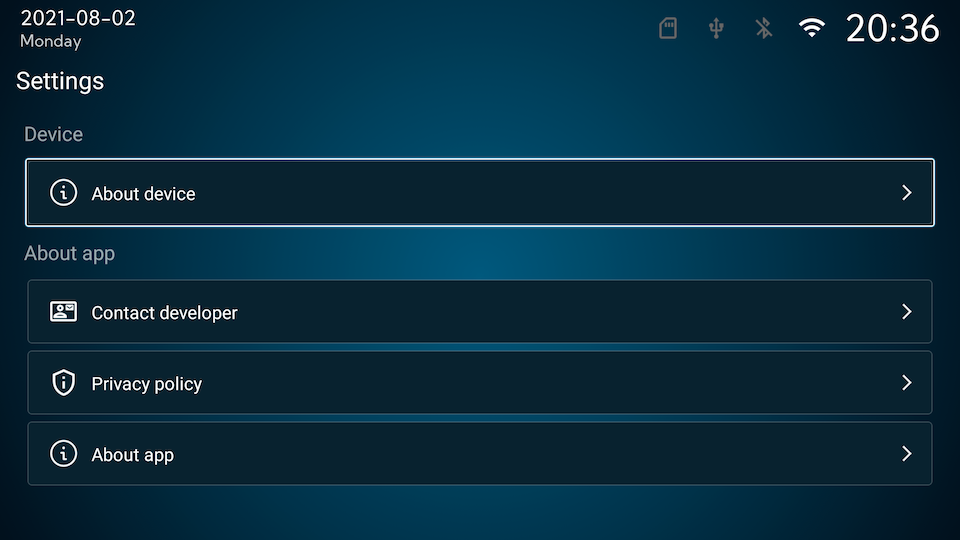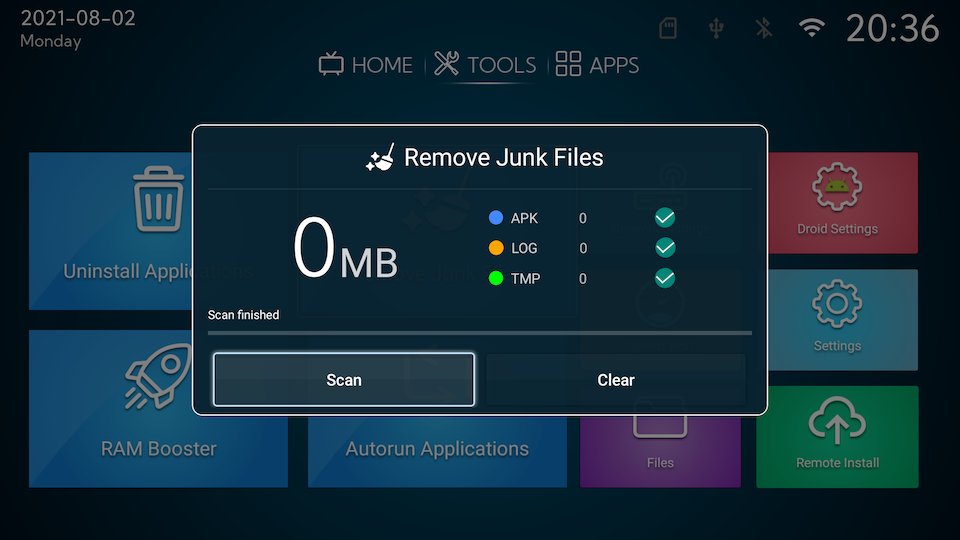 Changelog
• Added support for Android S+ TV boxes
• Now application list should show all applications instead of only apps built for Android TV
• Bug fixes
• Bug fixes and improvements
• Removed insecure HostnameVerifier implementation
• Fixed issues with testing network speed on Android KitKat devices, related to the TrustManager and HostnameVerifier